CHRIS BRANDELL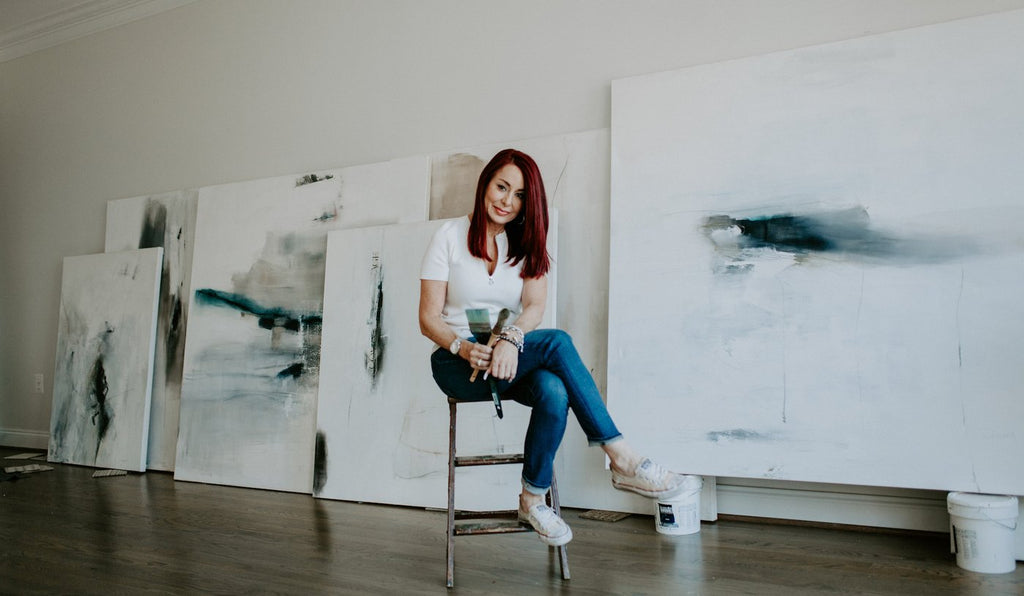 "My work is a thematic anthology that connects my audience to an observed life experience. Themes of sex and power, which underpin all human transactions, are presented within the timeless context of words and paint strokes. Revealing the often uncomfortable, and yet profound realities we encounter in our interactions, my paintings express our existence from this often-denied viewpoint. My intention with each piece is to start a conversation and provide a sacred space to question and invite in parts of ourselves which we may never have acknowledged otherwise.
I use wet-on-wet gesso and acrylic to create expanses for contemplation, and I dry-brush pigment across the surface as the layers inform me. This contrast in process, along with the application of textured oil and pastel marks, symbolizes the erasing of our preconceived notions. Through this process, I apply color to canvas and ask the observer to join me in redefining what we believe to be real."  
Born and raised in New Rochelle, New York, Chris evolved her work over the past decade in her private studio, currently in Virginia.  It was Joanna Abizaid of Cline Rose Design, who finally inspired Chris to share her private collection of paintings in an exhibition in 2012.  By 2014, she was inducted into the National Association of Women Artists. Her work can now be seen in Charlotte, Atlanta, Birmingham, Nashville and Naples, Florida.  She has been featured by Saatchi as an Artist of the Week and in 2017 won Best in Show at the Anthenaeum Invitational in Alexandria, Virginia. After receiving rave reviews on her former series, her latest work "Coming Out of The Dark" debuted in January 2019.