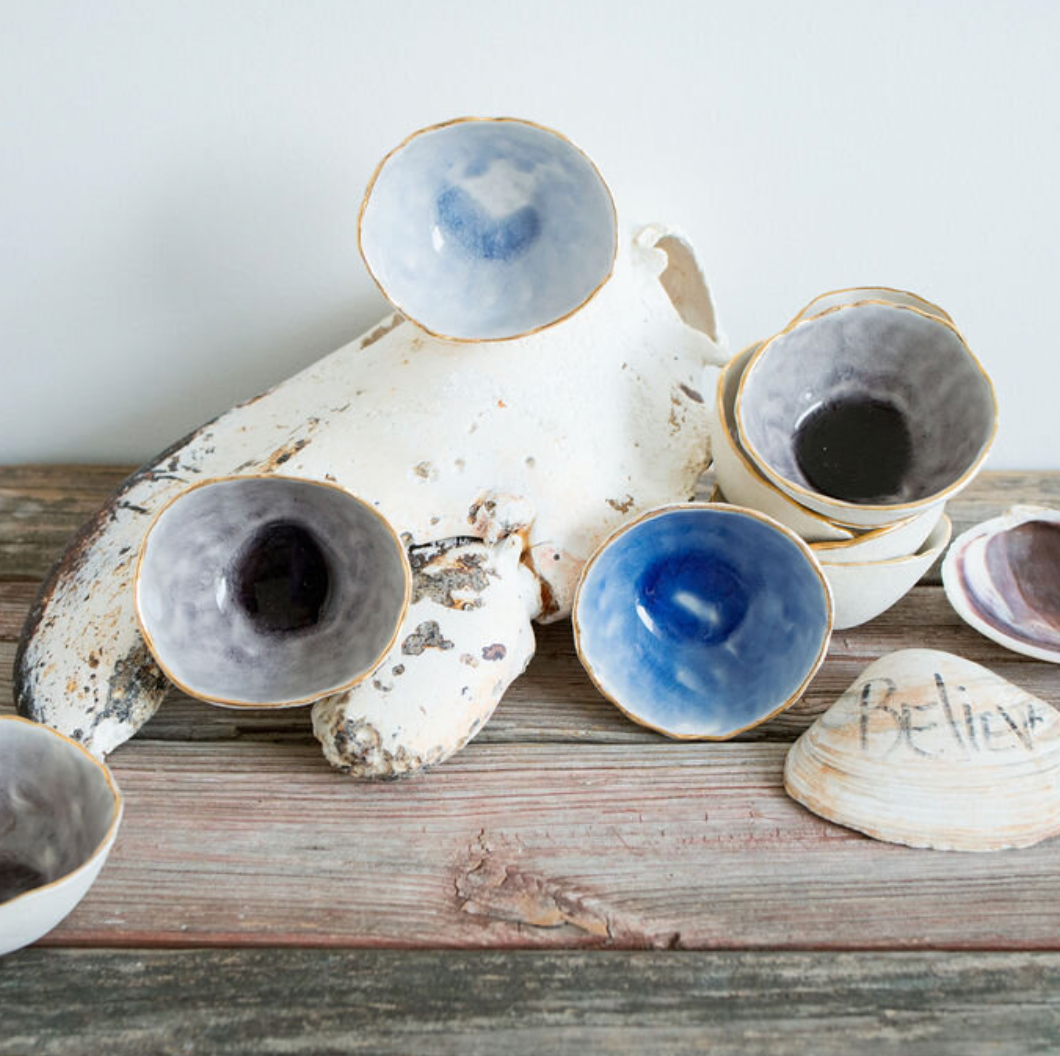 Pinch Pot
$38.00 USD
Infused with crushed glass, this organically-shaped pinch pot is hand-crafted from delicate porcelain. variance in glass color, size, and shape may occur. Food and dishwasher safe. Hand-crafted, slab-pressed, and pinched tableware, each piece shows the markings of natural linen and impressions that reveal the artist's hands.
Made in Bay Head, NJ.
Material- Porcelain + crushed glass
Size- 3w x 2h"